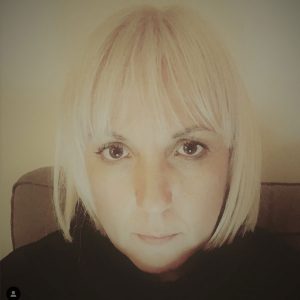 Hi there! My name is Eleni (or Lolo), and I'm a Greek native based in Thessaloniki – GR, who spent most of my days in the business administration field (check if you wish ek-admin.ch) and my nights and weekends working on this little project of mine that you're reading right now, actually dreaming and planning it and obviously recently accomplishing it!
I am a BBA graduate who built a 30 years career working for large international companies in the fields of construction, education, fashion and health. Last December 2019 I had my 50th birthday (yes, Sagittarius and yes, I do look young – good genes) and I took life decisions. I decided to change my daily life by turning my hobby into business.
Those who know me well keep saying that gathering people around me and making friends with ease is a natural talent of mine! I really do not know, but definitely is happening …
So I decided to use this "talent" and run this personal blog hoping to explore the world and share it with you by unfolding the shareable parts of my life, my interests, my thoughts, my inspirations and my trips.
Besides that I wanted to share with you my taste in fashion and decoration, mostly in vintage, high quality, handcrafted, special items, and also in brand-new clothing and decorative stuff.  That is why I added to this blog an online shop.
Within a year, my dream became even bigger and feeling quite bold I decided to establish a physical shop – a destination store actually – in my home town Thessaloniki of Greece.  Yes I know that times are very difficult of retail markets but my will to create a space feeling home and accommodate all the things that I love was ….. very strong!
So here I am – 12 months after launching my online shop – at Plateia Ippodromiou 17, 54621 Thessaloniki-GR (Downtown).   I really hope I will meet my friends there and I will gain new long lasting friendships!
If you have any questions about me, my blog, and/or the work I do, hop over to my say hi or shop page or follow my  IG account to get in touch! I will be thrilled to get feedback from my readers!!!
Thank you so much for visiting and please do not forget to be a subscriber! I promise you will get useful ideas and no spam!