Are you fan of mirrors? Loloelen is! Especially of those mirrors that are design elements on their own.
Well known trick to all of us is the fact that mirrors can make a room appear larger.  But mirrors can be used in many "tricky" ways, such as
be used as a design aspect to help complete whatever style you're trying to achieve
provide either contrast or balance
unify a space
play the role of the focal point
Just have always in mind, no matter which of the above proposal you will pick up for your case, is to keep a scale and proportion with the whole setting in order to maintain the spots' harmony.
Loloelen will have available at the pre-loved section of her shop mirrors of all styles – take a look at the article's photos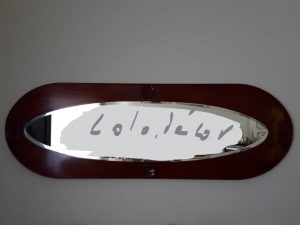 –
that can be purchased by you as they are or, if you wish, be refreshed and get a new look that appeals better to your taste and space.
Do not forget to send us pictures for your mirrors that wish to change environment and/or face.
Keep in touch