Many times I was tempted to buy an artist painting for my home …. but unfortunately I cannot afford such an investment ….. so, which is the solution? You see, I still love to decorate my space with works of known artists.
Almost 20 years I visited New York… (a must see city for all of us – we will discuss about it soon at my "Joy of Traveling" section).  I spent one day at MoMA – it was literally a lifetime experience!  When leaving it I wanted to keep the memory fresh in my mind so I visited its Design Store and the only thing that I could buy and I could "use" in the future without fear to lose them or "spend" them was copies of paintings on high quality paper. I bought two of Norman Rockwell that would reflected American culture (of which, this artist, was mostly famous).
I came back to Greece and I bought two old time classic frames, even more expensive than the museum purchases bust still affordable and ever since – 20 years later – they are still hanging on my walls.
I am writing this text and I am smiling cause I am thinking how many times i did the same "trick" and I surprised myself or/and my friends with my decoration style and taste ….
Do not hesitate to do it too! Just pick up those works that you fancy and put them in the frame of your choice (ok "frames" is another big decorative story that we can cover).
See below works of Salvador Dali while – at the age of 18 – he was painting his sister, before starting to work on his surreal art (bought at Museo del Prado, Madrid) and Pablo's Picasso birds, bought at Museu Picasso de Barcelona .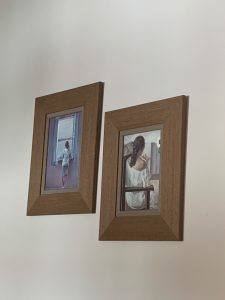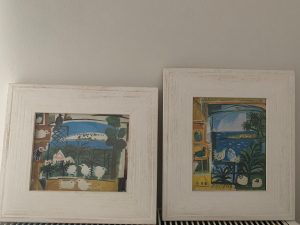 What do you think about it?  Isn't it a perfect solution for beautiful decor and marvelous trip souvenirs?
Please share with me your opinion.
Kisses